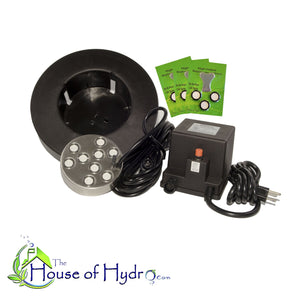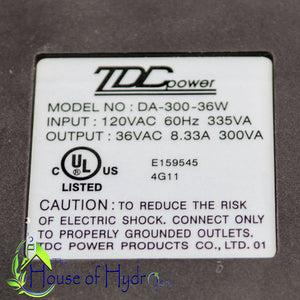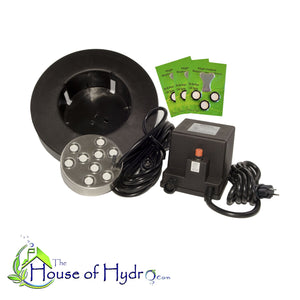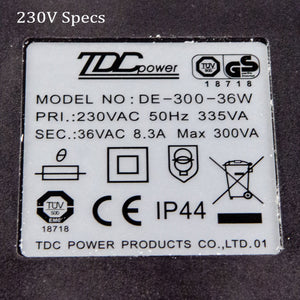 Product image 1

Product image 2

Product image 3

Product image 4

Our newest generation Mist Maker Water Fogger with an industry-leading 2500ml/hr output featuring our lightweight 20mm ceramic discs.
This 9 Disc Mist Maker Fogger is perfect for humidifying 8'x8' and bigger greenhouses, grow room, laboratories and more. It can handle much larger area's but it's all dependant on the level of humidity you need, and how much air exchange there is.  This mist maker will easily raise the humidity in a small home or large living area to comfortable levels. *See sizing info
Nearly all mist makers have leak-prone LED's on the transducer that will cause algae growth and premature failure! The House of Hydro's mist makers are LED free!
The House of Hydro's Ultrasonic Nine Head Water Fogger features nine large 20mm misting heads containing high-speed discs for the most powerful mist maker on the market. 

Our 20mm fogger discs are lightweight and coated in a clear glaze for minimal buildup and easy cleaning. Our competitor's 16mm brass discs just don't compare. 

This "starter kit" comes with a power transformer, transducer, a spare set of (12) 20mm replacement discs and the floating ring to keep the discs at the perfect depth. 

Add our "Tuff Coat" anti-corrosion coating, and double your warranty!

Details 

Power Consumption:

 2.57A



Average droplet size 3-5 microns
Misting disk size: 20mm 
Float: 255mm (Dia) x 75mm (H) 
Fogger size: 120mm (Dia) x 55mm (H)
Output: 2500ml/h (.66 G/H) 
Pick List for a DIY Humidifier:
Must-Have:
Waterproof Fan Kit: To push air up and out of your water reservoir into the air
Optional:
Humidistat- To auto maintain humidity Levels
UV Sterilizer- To extend cleaning intervals
Auto Fill Mini Float- Float Valve to maintain a steady water level 

Add our "Tuff Coat" anti-corrosion coating, and double your warranty!
See our Fog Blog Post On How to Build a Humidifier for a complete build.
Replacement part links
PLEASE NOTE: Shipments to Canada, or any other country other than the USA, may have customs charges billed to you before, or after delivery. These costs are not included in the original shipping charges, and we have no control over the amount of the charge, nor do we know what the charge amount will be. It changes constantly. My apologies for any inconvenience.