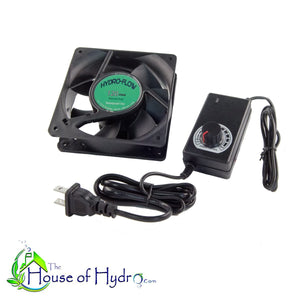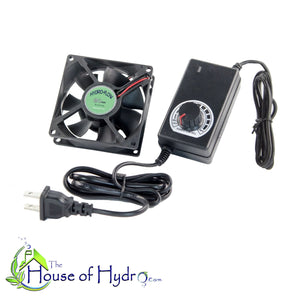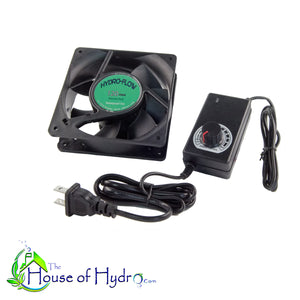 Product image 1

Product image 2

Product image 3

Product image 4

 IP67 Multi-speed waterproof fan kits in 80mm, or 120mm.  We have thoroughly tested 13 different brands of waterproof fans in a salt fog chamber and nothing comes close to the durability of our waterproof fan! There is no better option available for a fan in wet environments.
Both come with a variable-speed controller that plugs directly into a standard 120v wall outlet.
International customers will need a travel plug adapter to convert the fans plug to the same outlet as their home country. 
Check out waterprooffans.com and see the hell we put our fans through!
Specs:
80mm Fan        (click HERE for replacement parts) 
12V Fan with 120v/240V Controller with US-style plug 
0.25  Amps  
45

 

CFM  
3100  RPM  
34  dB 
Size: 80mm x 25mm
Use a razor knife, 3" hole saw,  or jigsaw to cut the hole
Waterproofing (IP67)
120mm Fan       (click HERE for replacement parts) 
12V 

Fan with 120v/240V Controller with US-style plug

0.5Amps  
115CFM  
2800RPM  
47dB 
Size: 120mm x 38mm
Use either a razor knife, jigsaw, 4.5 or 4.75" hole saw to cut the hole
Waterproofing (IP67)